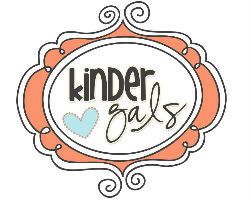 Joining the Kinder Gals Workin' on it Wednesday linky party!
I'm leaving Saturday for Vegas and the big I Teach K Conference! This will be my 3rd time to attend the conference. Here's the funny thing....I don't actually teach kindergarten anymore. I'm currently teaching a preschool transitional class called Young 5's for kids with summer/early fall birthdays or those who just need another year before they start the rigors of kindergarten. That's how awesome I Teach K is! Even teachers who don't teach kindergarten go!
Anyway, today...and the rest of this week...it's all about getting ready for the trip! Shopping, packing, new contacts, laundry, lists for the pet sitter, and a million more things.
But at least I can cross this off the To Do List...
It's my I Teach K Binder! My simple notebook ready to be filled with workshop notes, ideas, projects, sketches, and inspiration.
Printed my session handouts. Just need to hole punch and stick them in the binder.
I'm excited about each & every session I've registered for but especially this one! Feels like I've know Kim Adsit forever as I've been seeing her present at local GA teacher conferences since the late '90s!
Back to the To Do list & packing!